The wines from specific single vineyards are the pride and joy of any winegrower. Indeed, the very names of the vineyards, such as Herrgottspfad, Ölberg and Rosenberg, already intimate that it is here that the very best wines will see the light of day. Our task is to strike a good balance between the soil, the climate, and the vine, so that the superb grapes morph into a wine unique to this vineyard – or, simply, J2.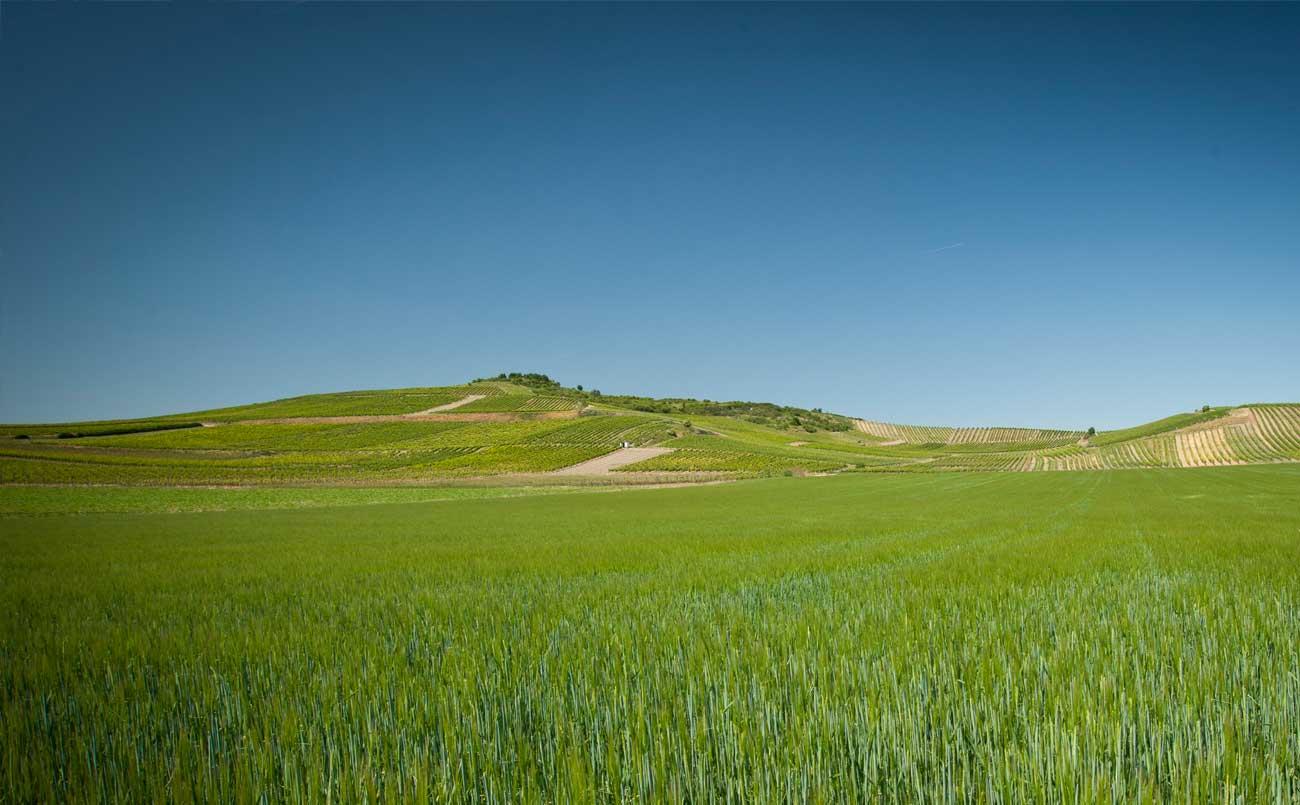 Herrgottspfad
The Herrgottspfad vineyard is located on the Petersberg. The soil proves that once everything here was quite literally at sea: There are various deposits of alluvial clay, lime marl and large strata of limestone. Here, numerous well-preserved seashells have surfaced having once upon a time been marine animals. On the southwestern slope, there are also loess and loam seams. So it is no surprise that divine wines grow on the Herrgottspfad – the Path to God the Father.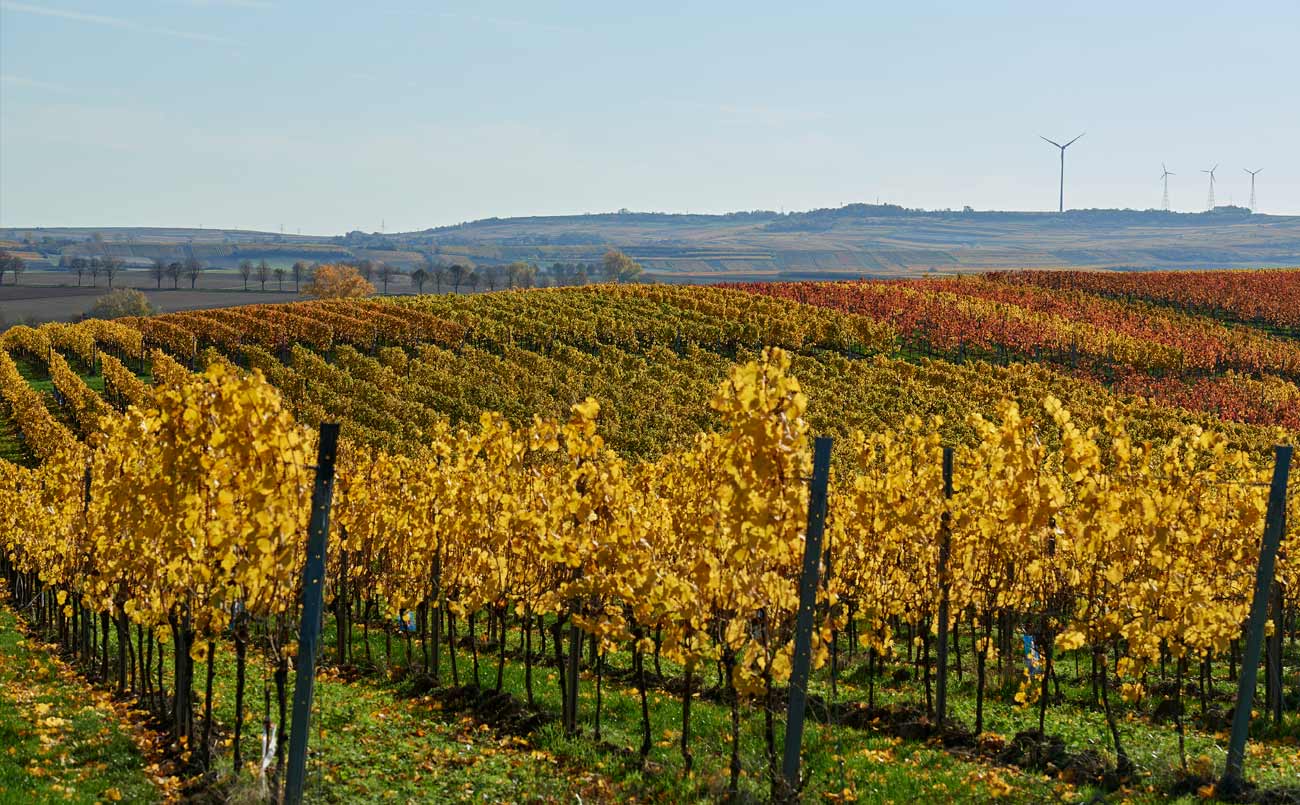 Ölberg
The Ölberg is the perfect slope for our Rieslings. It is located opposite Petersberg and once the two together formed the primordial Rhine valley. Lime marl and limestone strata spell a deep layer of soil rich in humus and nutrients. As a result, the vines are optimally nourished, right down to the lower sets of roots.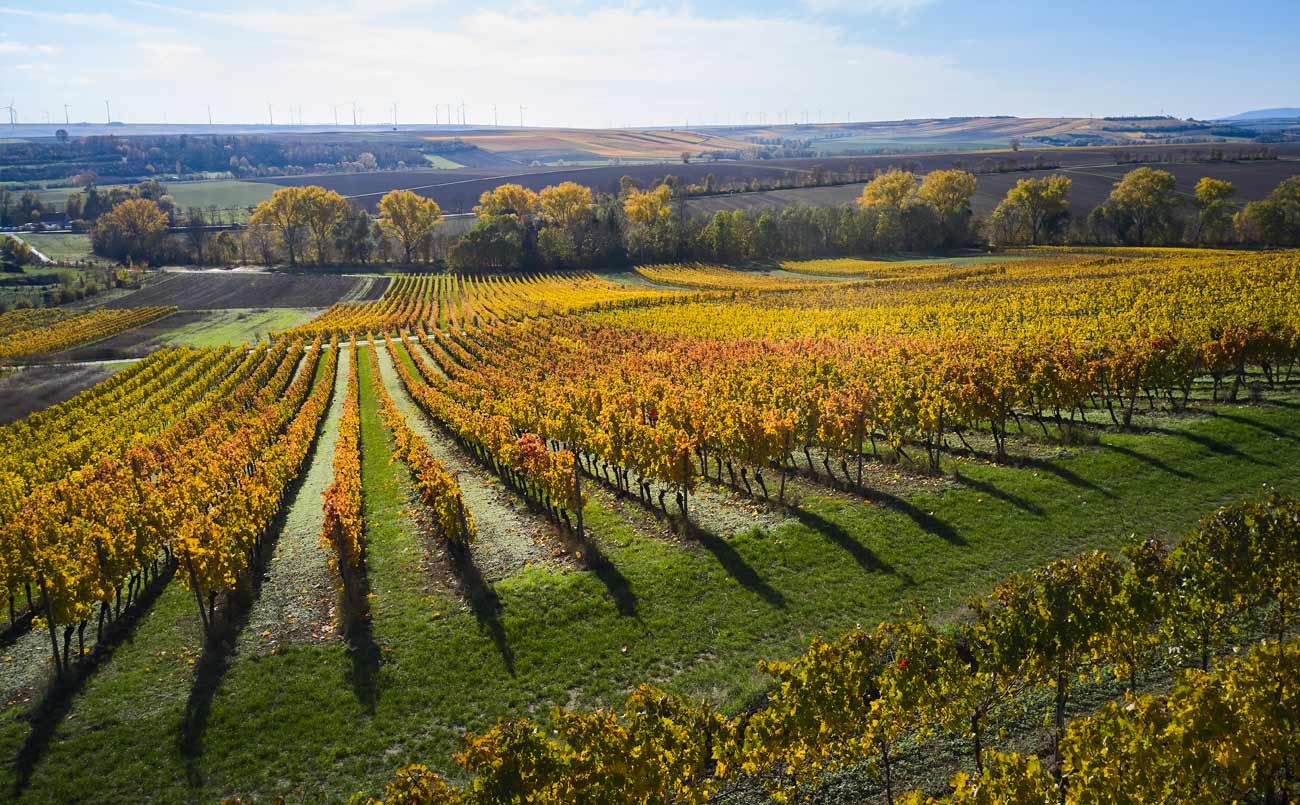 Rosenberg
The Rosenberg lies in the neighboring village and has a steep, south-facing slope. This prime vineyard boasts soil with a fine spread of stone towards the surface and mainly consists of marl clay. In the lower strata there are traces of chalk deposits. Alongside the Herrgottspfad, the Rosenberg is one of the best locations for vineyards in the entire region – as you will notice when tasting our single-vineyard wines.